With macrame rope, wooden beads, and a little time, making your own macrame-inspired plant hanger is easy. Add your own personal flair by painting the beads with acrylic paint or wrapping the top loop with silk cord. Bright and colorful or totally neutral – the final aesthetic is up to you!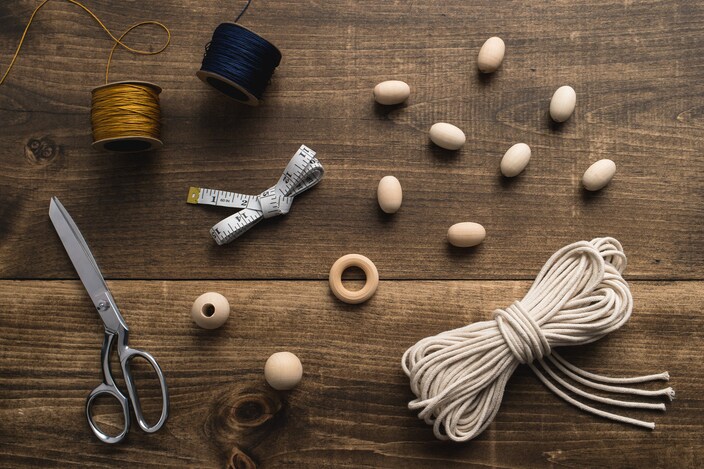 You will need
Step 1: Cut macrame rope and loop through ring bead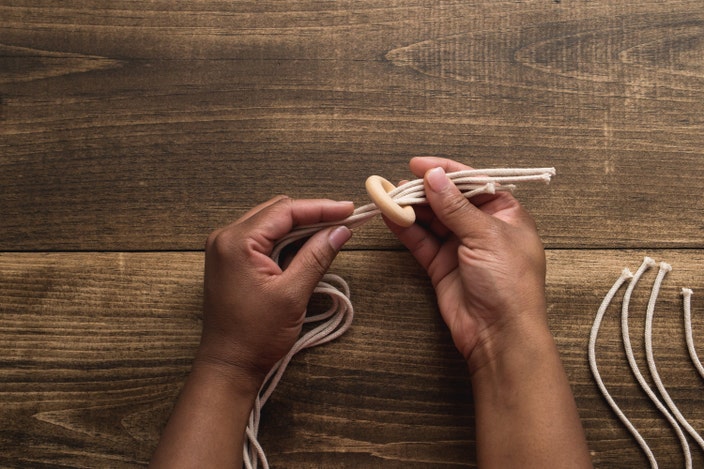 Cut four lengths of cotton macrame rope, each 120 in. / 3.04 m. long. Loop through the wooden ring-shaped bead, and bring all eight ends to meet.
Step 2: Add the top bead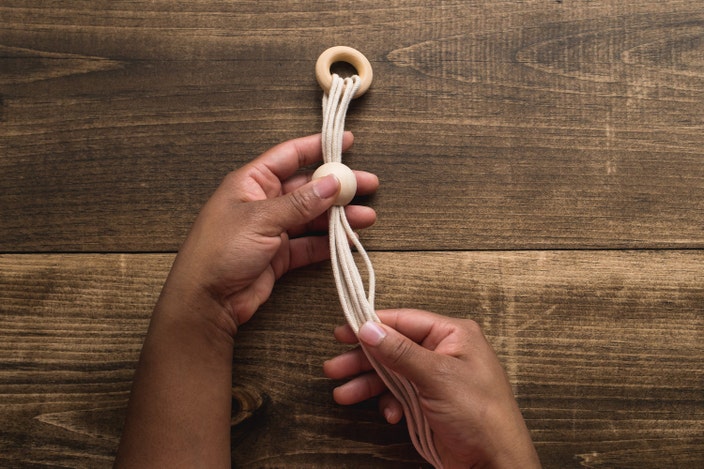 Slip all eight ends of the cotton macrame rope through the hole in one of the large wooden beads. Slide the bead up to meet the wooden ring-shaped bead. Tip: If you're having a hard time sliding the rope through a bead, twist the end of your ropes as you push them through, using the same motion you'd use to twist a bottle cap. If needed, you can also use a rotary tool to enlarge the hole of your bead.
Step 3: Separate ropes and add oval beads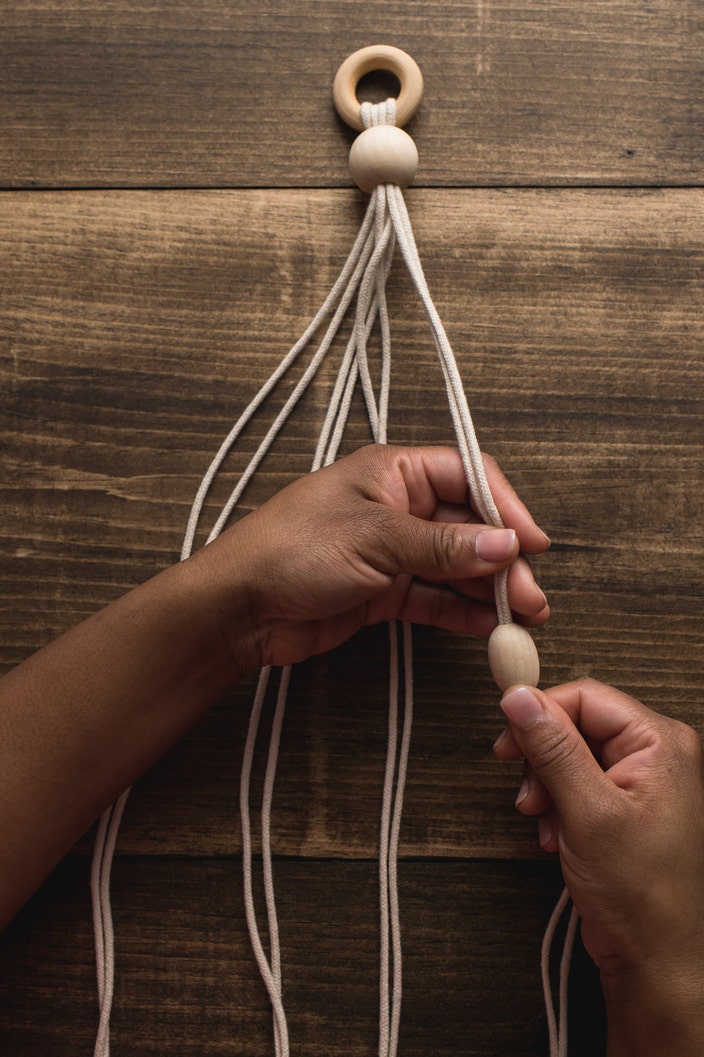 Next, separate the macrame ropes into four sets of two. Add an oval bead to each pair of ropes. Slide each bead up, stopping about 9 in. / 23 cm. down from the ring-shaped bead.
Step 4: Pair opposite ropes and add more oval beads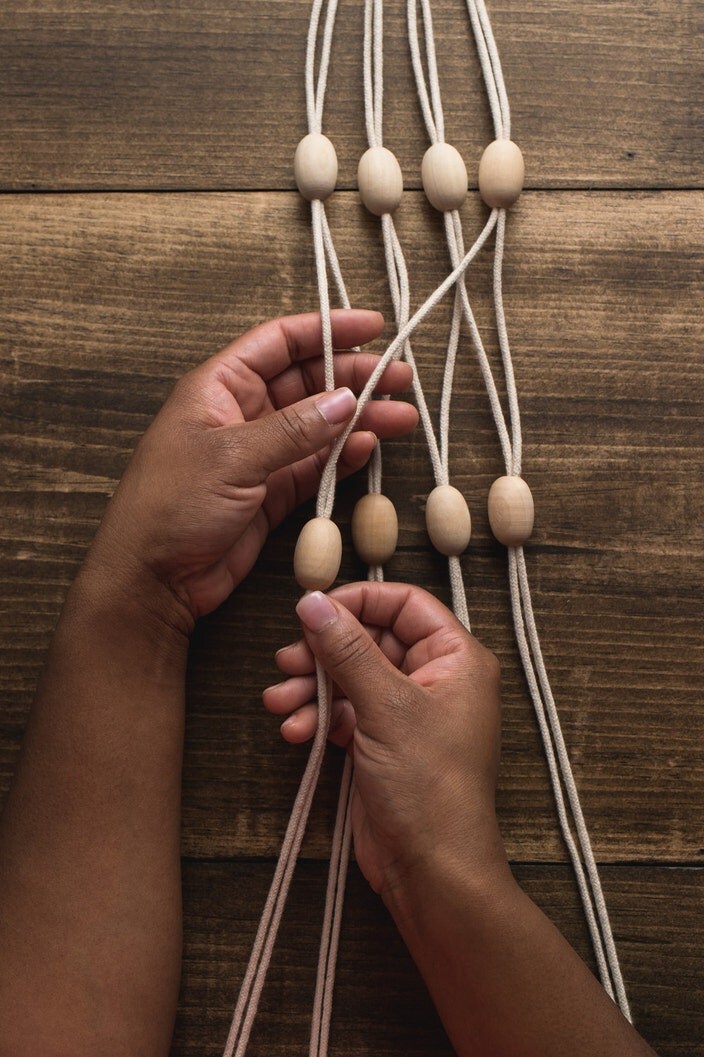 Pair the ropes opposite each other and repeat Step 3 with the four remaining oval beads. Your beads should be about 8 in. / 20 cm. down from the first set of oval beads.
Step 5: Add the bottom bead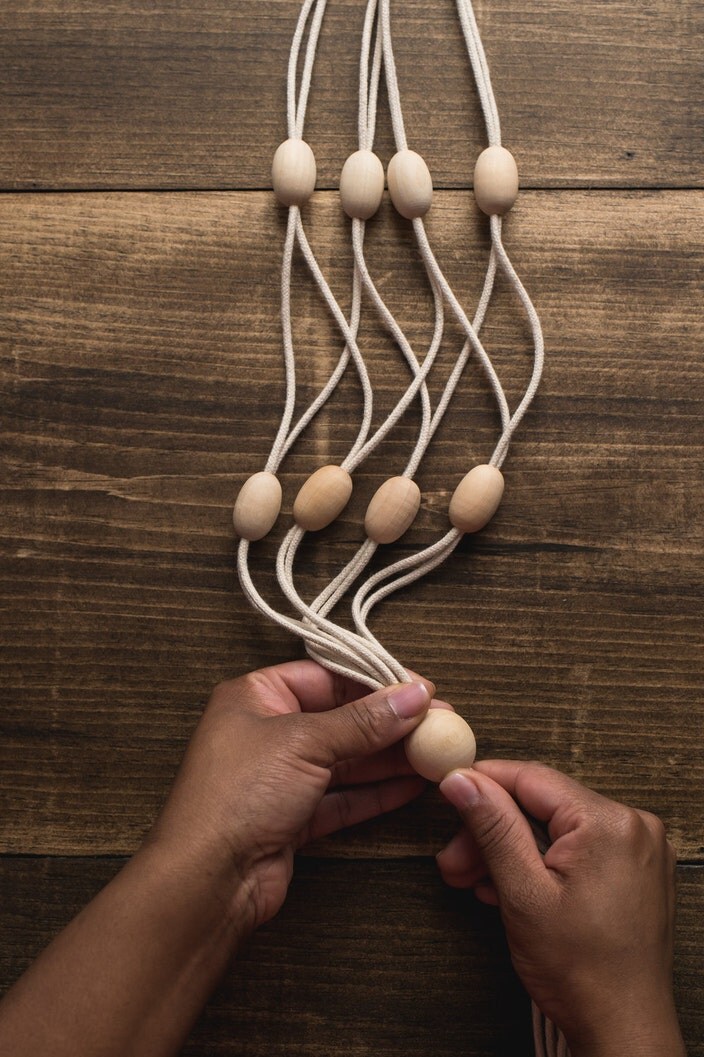 Push all eight ends of macrame cord through the second large round wooden bead. Slide this bead up, stopping about 6 – 8 in. / 15 – 20 cm. down from the second set of oval beads.
Step 6: Finish with a knot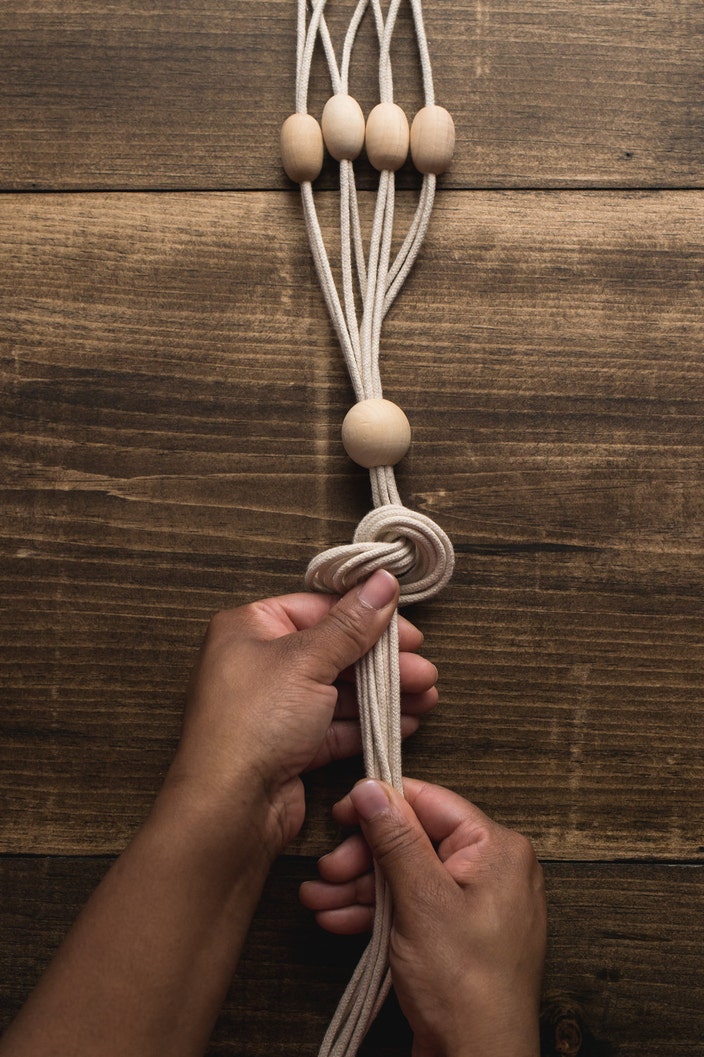 To finish your plant hanger, knot the cords just below your last round wooden bead. Trim the ends of the cord as desired. Now you're ready to place a plant inside your plant hanger! To use, hang from a cup hook close to a sunny window.