Learn how to make a set of one-of-a-kind magnets using handmade marbled paper, epoxy stickers, and flexible adhesive magnet backing. This beginner-friendly project works well for groups, teens, or someone with marbled paper left over from another DIY project. Ready to give it a go? Let's get started.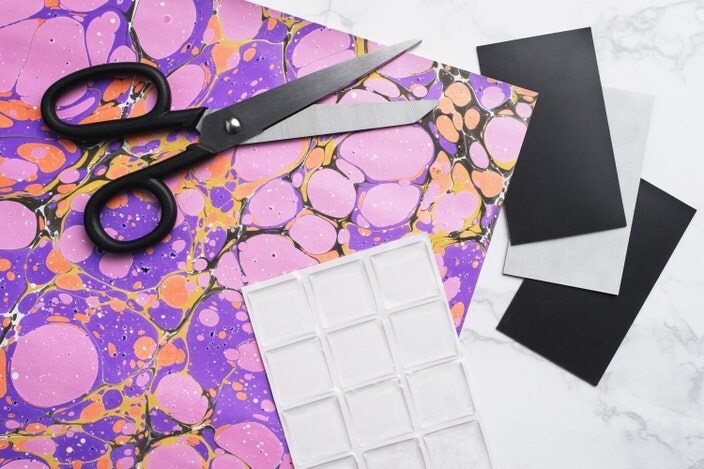 You will need
Step 1: Adhere epoxy stickers to marbled paper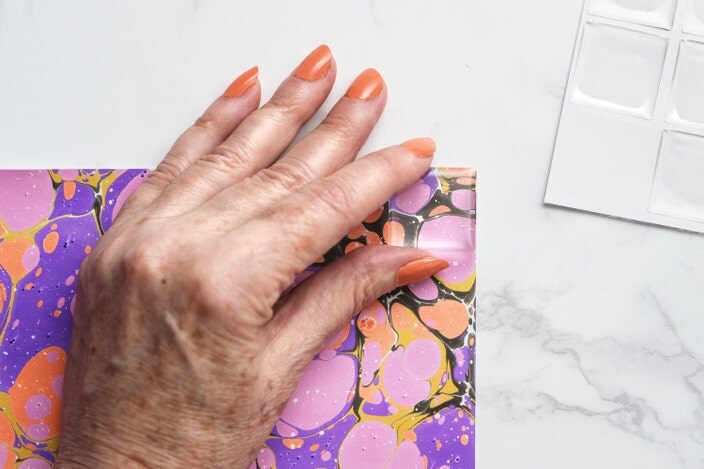 Pick the corner of the marbled paper with the marbled pattern you like most. Peel the backing off one of your epoxy stickers and stick it to the corner of the paper. Press firmly to adhere.
Step 2: Repeat, repeat, repeat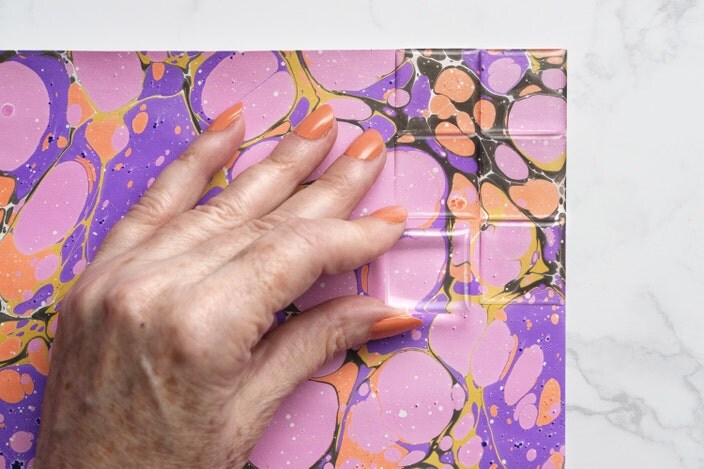 Press five additional epoxy stickers onto the paper, forming a 2 x 3 in. / 5 x 7 cm. rectangular grid. Tip: Leave a small space between epoxy stickers to make cutting them out easier.
Step 3: Cut out your grid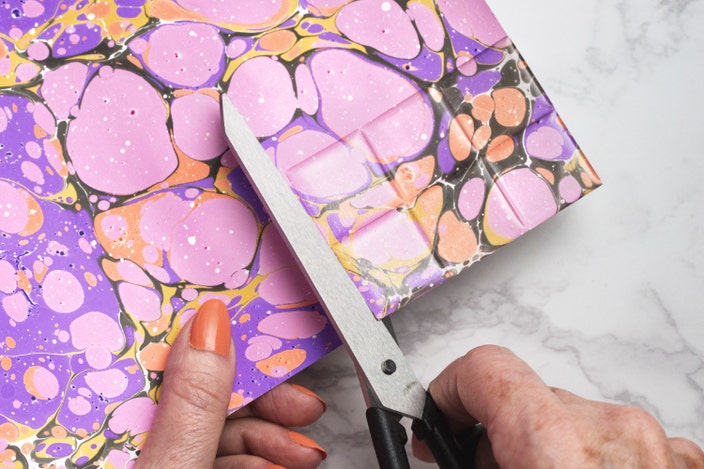 Cut the rectangular 2 x 3 in. / 5 x 7 cm. grid of epoxy stickers out of your marbled paper. The grid should be roughly the same size as a business card.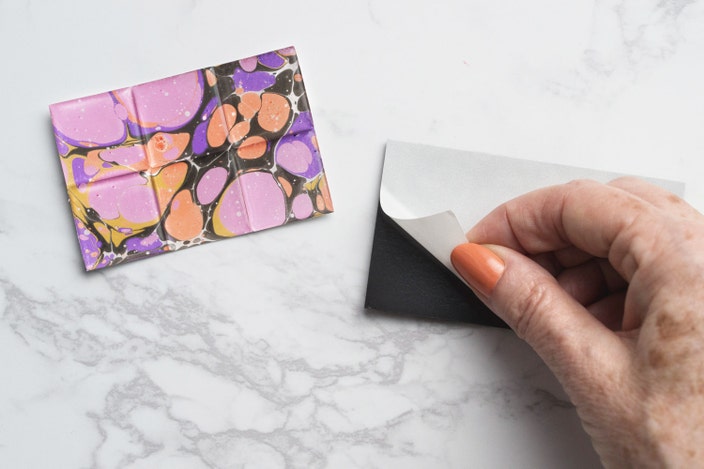 Step 4: Adhere to magnetic backing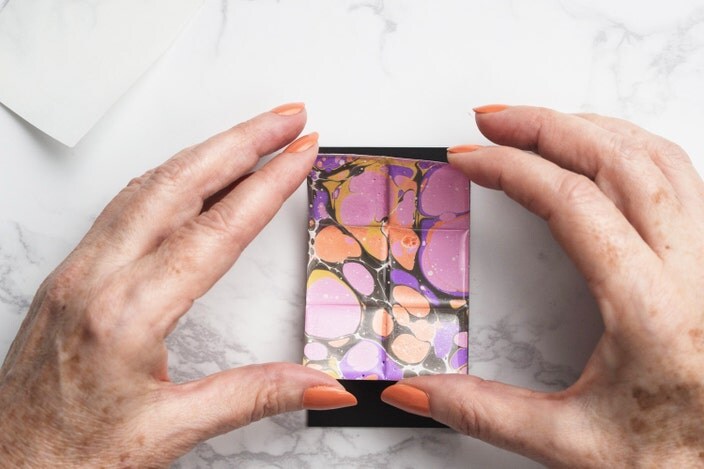 Peel the adhesive backing off of one of your business card-size magnets. Stick your grid of epoxy stickers onto the adhesive, pressing firmly to adhere.
Step 5: Trim excess
Cut excess magnet as needed.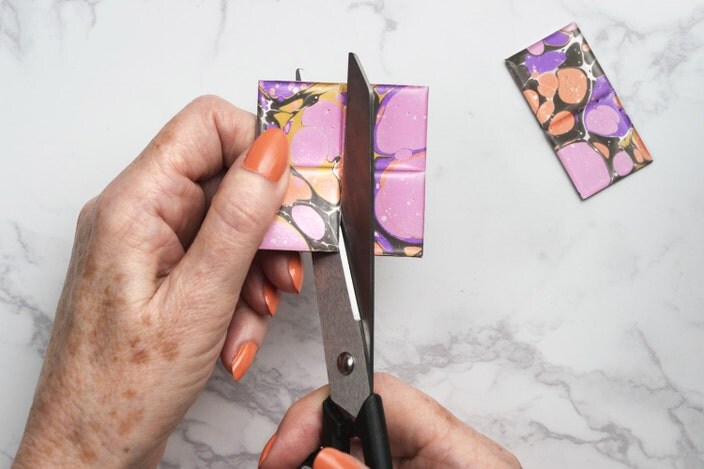 Step 6: Cut out each magnet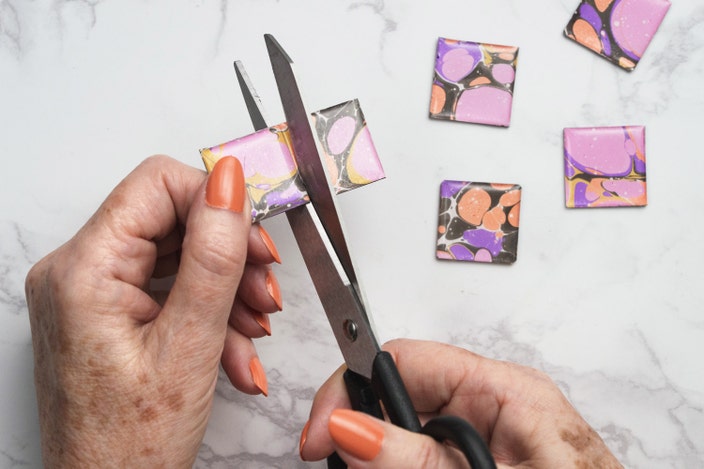 Cut along the edges of each dome sticker until all six squares are cut out. Voila!