Bring the beach indoors and keep your accessories organized with a hanging driftwood jewelry organizer. Using colorful seed beads, smooth driftwood, and some basic hardware, we'll show you how to create this functional decor, perfect for organizing everything from keys and sunglasses to necklaces, earrings, and bracelets.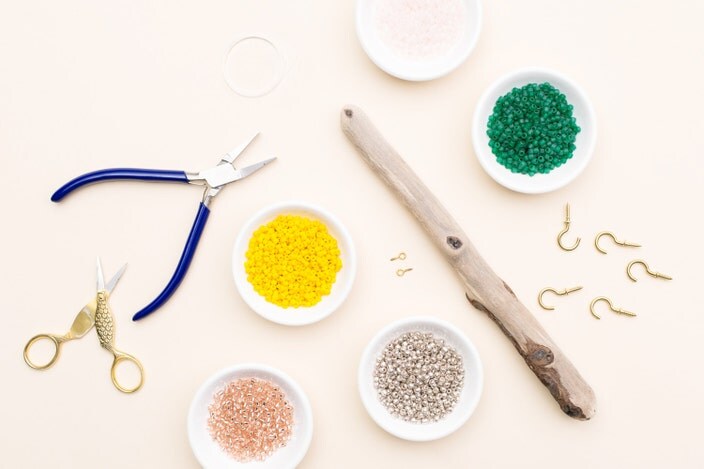 You will need
Step 1: Add eye hooks to driftwood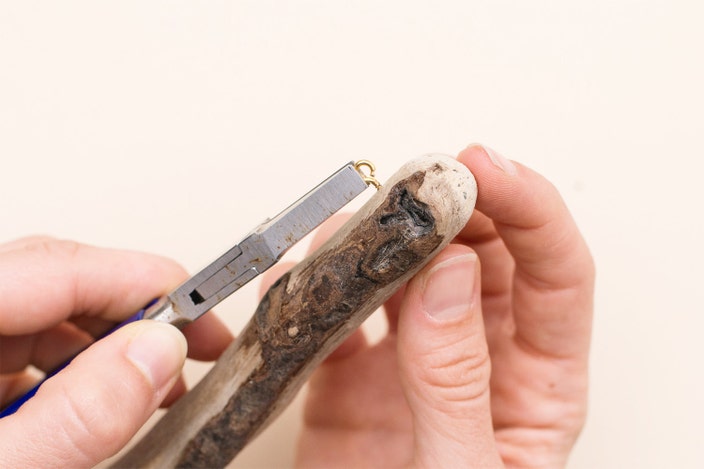 Screw small eye hooks on both ends of the driftwood piece, facing up. Use pliers to tighten the hooks into the wood.
Step 2: Tie on fishing line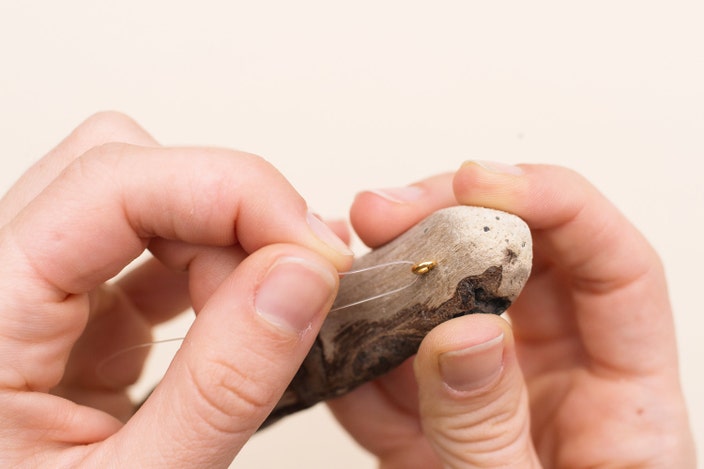 Tie one end of the fishing line to one eye hook using a double half hitch knot.
Step 3: Bead, bead, bead
Start adding seed beads to the fishing line, alternating colors as you wish. Continue beading until you have a length of beaded line about twice the length of your driftwood.
Step 4: Tie beaded line to eye hook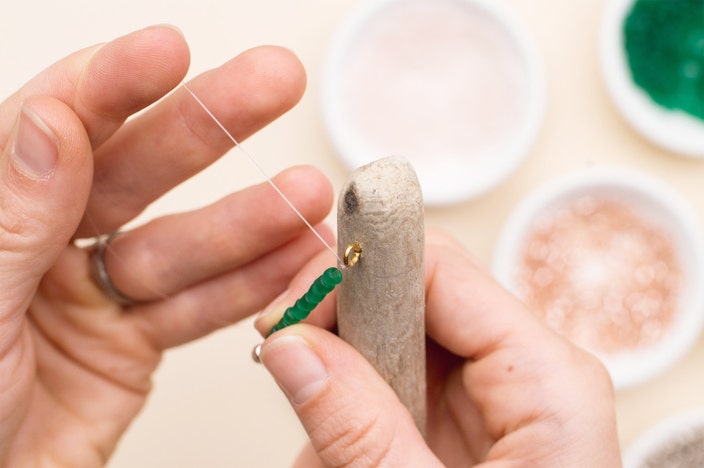 When you're finished beading the fishing line, tie the end to the second eye hook, using a double half hitch knot to secure.
Step 5: Add hanging hooks at the bottom of driftwood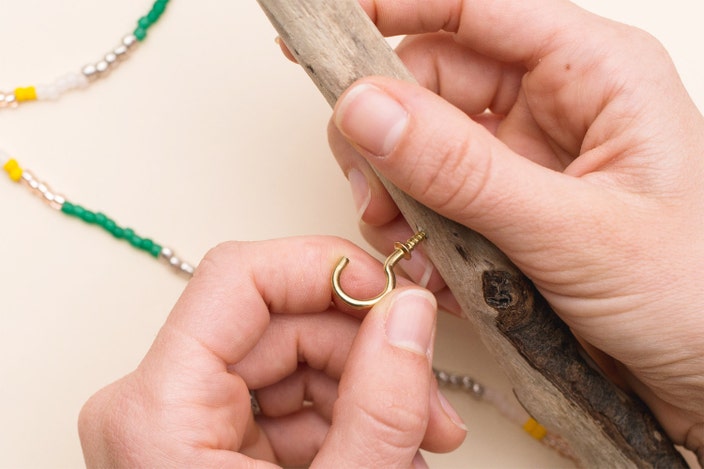 Find the bottom center of your piece of driftwood and begin screwing in as many cup hooks or eye hooks as you wish, working your way from the center outward. Use the flat nose pliers to tighten the hooks if needed.
All done!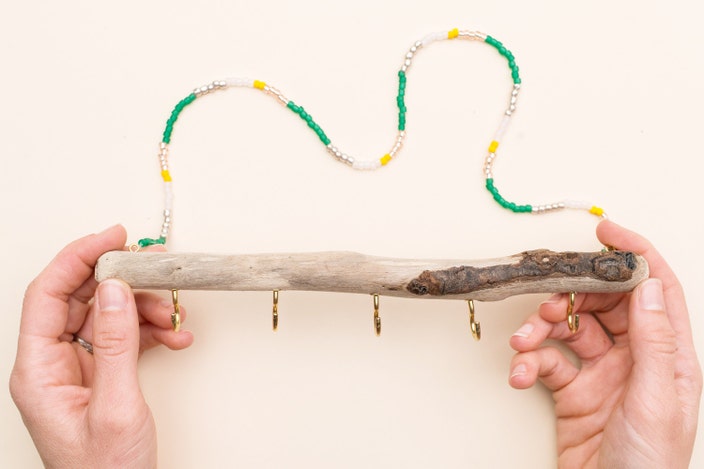 Tip: Cup hooks are perfect for hanging necklaces, rings and bracelets, while larger eye hooks are ideal for sunglasses. Try adding tiny eye hooks to keep your earrings organized!