In this project, learn how to use a wood burning tool to customize a cutting board. Have fun dreaming up your custom design – from classic monograms to leafy borders, anything goes! Once you've mastered this technique, you'll have a thoughtful go-to gift up your sleeve, perfect for newlyweds, new homeowners, or the chef in your family. Ready to try it out?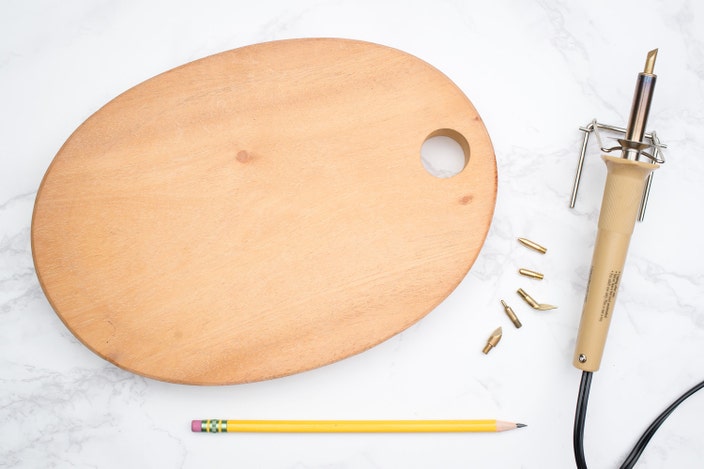 You will need
You might already have
Wooden cutting board (unfinished wood works best)
Step 1: Draw your design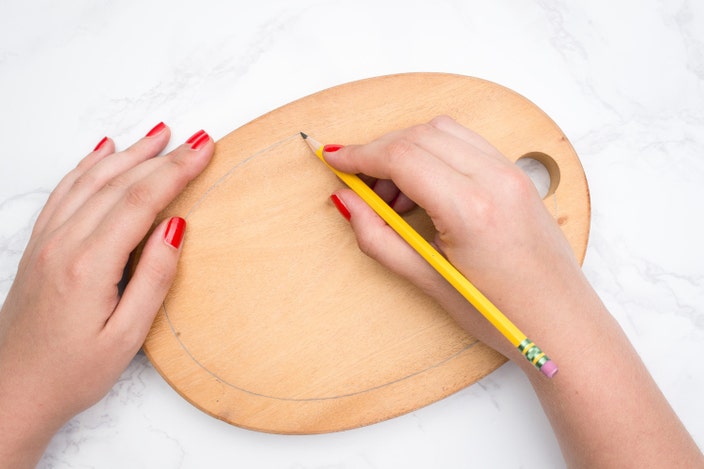 Use a pencil to draw your design onto your cutting board. For a decorative border like the one pictured, draw a 1 in. / 2.5 cm. border around your cutting board. If you make any mistakes as you draw your design, you can erase them and start again. Good as new! Tip: If your wood has been coated with a wax or varnish, sand it down before you start drawing.
Step 2: Start burning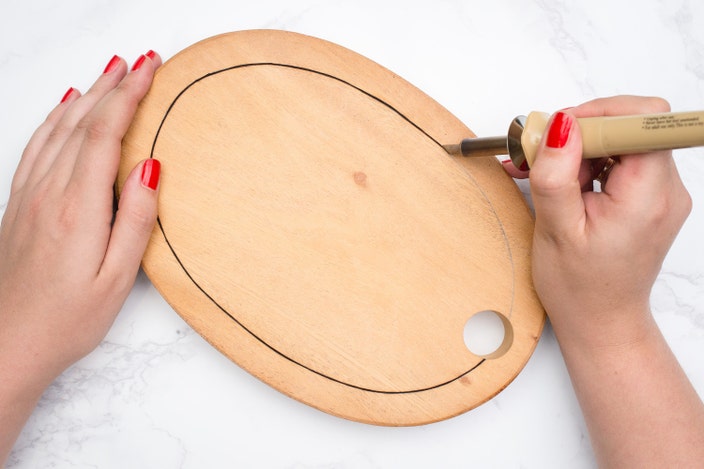 Plug in your wood burning tool and let it heat up for 5-10 minutes. Make sure the tip you want to use is screwed on before you plug it in. When the tool is hot, you're ready to begin using the tool on a piece of scrap wood to get the hang of it. When you're ready to start burning on your cutting board, take a deep breath, steady your hand, and start burning your design, following your pencil lines as best you can. If you're creating a design similar to the one pictured here, start by tracing the border with a universal tip. Be sure to press hard and use even pressure as you work. This will help to achieve a crisp, dark line.
Step 3: Swap out pen tips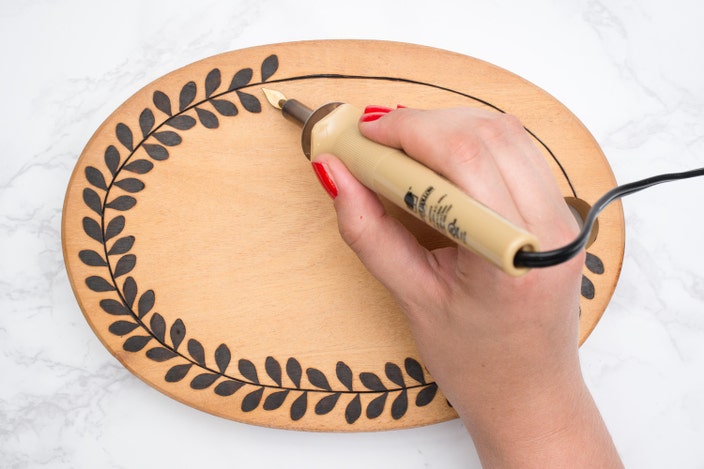 Continue adding designs using your universal tip, or swap it out for a decorative tip when you're ready. Following our lead to create a decorative border? Use a shading tip to create the leaf motif. To use a decorative tip, hold it down on the cutting board for approximately 3-5 seconds; remember to test it out on your scrap wood before you begin. Tip: Your pyrography tool is hot! If you decide to use a new pen tip, be sure to unplug the tool and let it cool completely before changing the tip.
Optional: Add food-safe protective oil or wax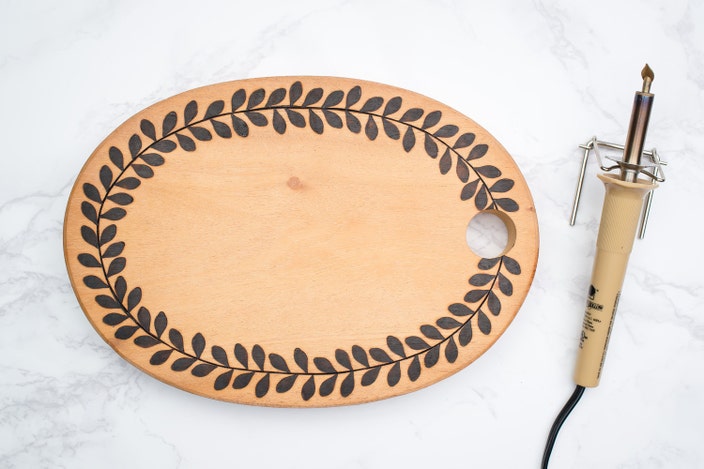 If desired, apply food-safe protective oil or wax to finish your cutting board. All done!